Are you planning a Staffordshire wedding? Pendrell Hall is a country house wedding venue in Codsall Wood, Staffordshire. This exquisite private estate is six acres in size and includes a gorgeous Victorian country house, walled gardens, and wooded trails. Because you deserve nothing less than perfection on your special day, Pendrell Hall is a location for all seasons and a place where dreams come true.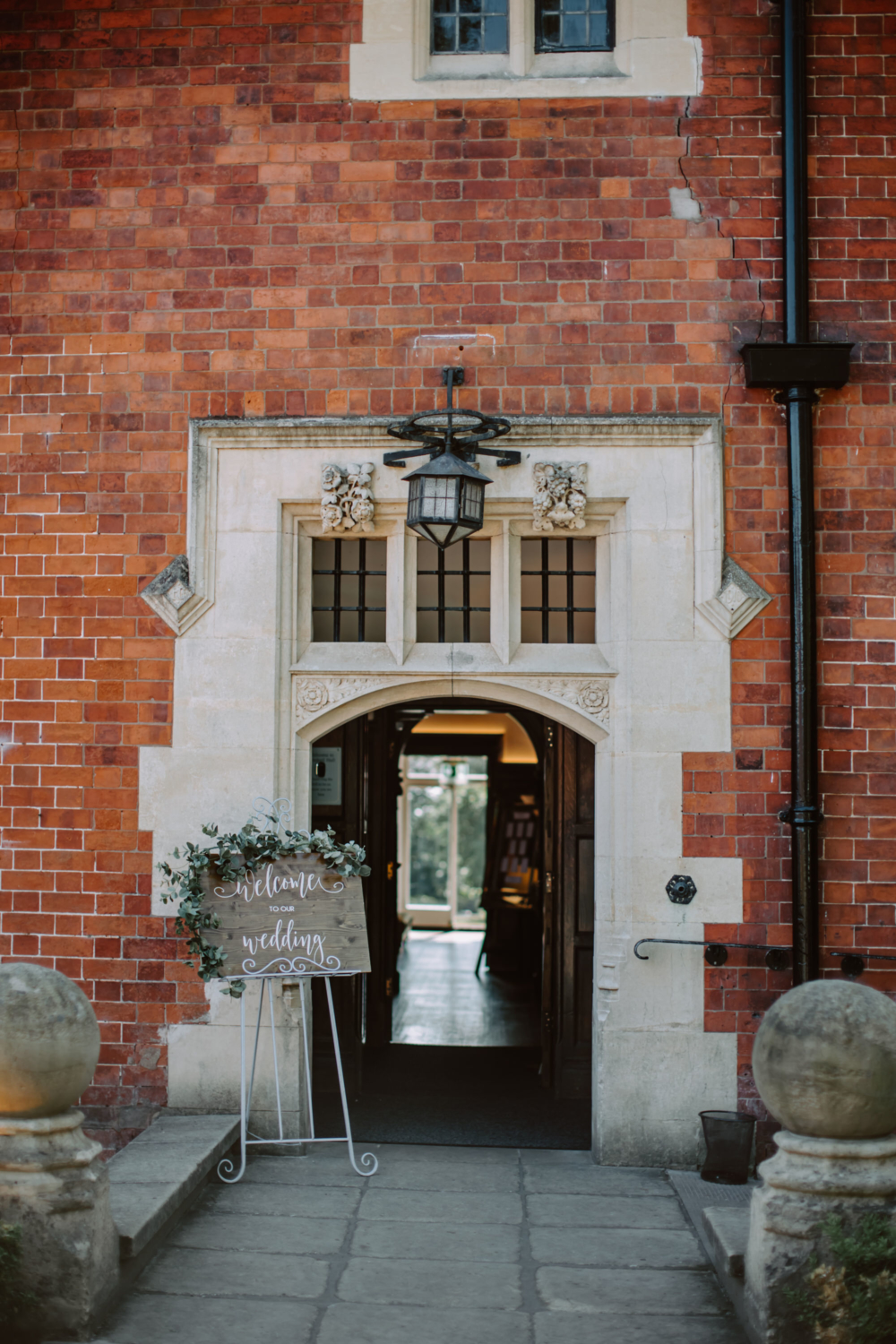 Wedding Photography
Hello! My name is Eva and I am a professional wedding photographer based in Solihull, Birmingham. I specialize in capturing candid, natural moments during weddings in the West Midlands, Staffordshire, Shropshire, Warwickshire, Cotswolds, Gloucestershire and Oxfordshire. My goal is to provide you with a unique and personal wedding experience and to create timeless images that transport you back to the emotions of your special day. I believe that photography has the power to truly capture the beauty and emotion of your wedding day.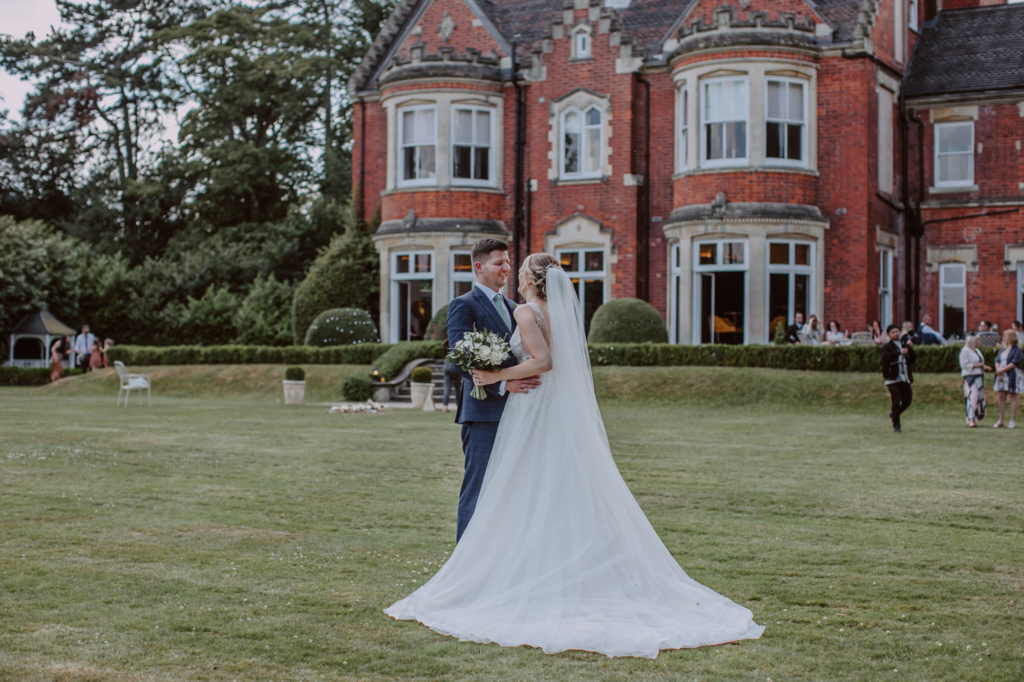 Wedding Preparations
The bride prepared for the big day in style by getting ready in the natural light-filled dressing room suite. The bride's loved ones helped her to get ready and she looked absolutely stunning on her wedding day. The moment when the bride's father responded to the reveal was my favorite moment throughout the wedding preparations. The groom and his groomsmen were getting ready for the big day in a separate room, filled with excitement and anticipation. They laughed and joked as they helped each other tie their ties and adjust their suits. The groom couldn't stop smiling as he looked at himself in the mirror, knowing that in a few hours, he would be marrying the love of his life. The groomsmen were equally excited, and they all shared a toast to the happy couple as they prepared to embark on this new chapter in their lives together.
Wedding Ceremony
Joy and laughter filled the Pendell Hall wedding ceremony as the couple exchanged vows and became husband and wife. Guests clapped and cheered as the couple sealed their love with a kiss. The newlyweds walked through a confetti-filled celebration, guided by the excited guests who formed two lines. The reception was a lively affair with music, dancing, and plenty of group photos to capture the memories of the special day. The bride and groom were all smiles as they posed for pictures with their family and friends.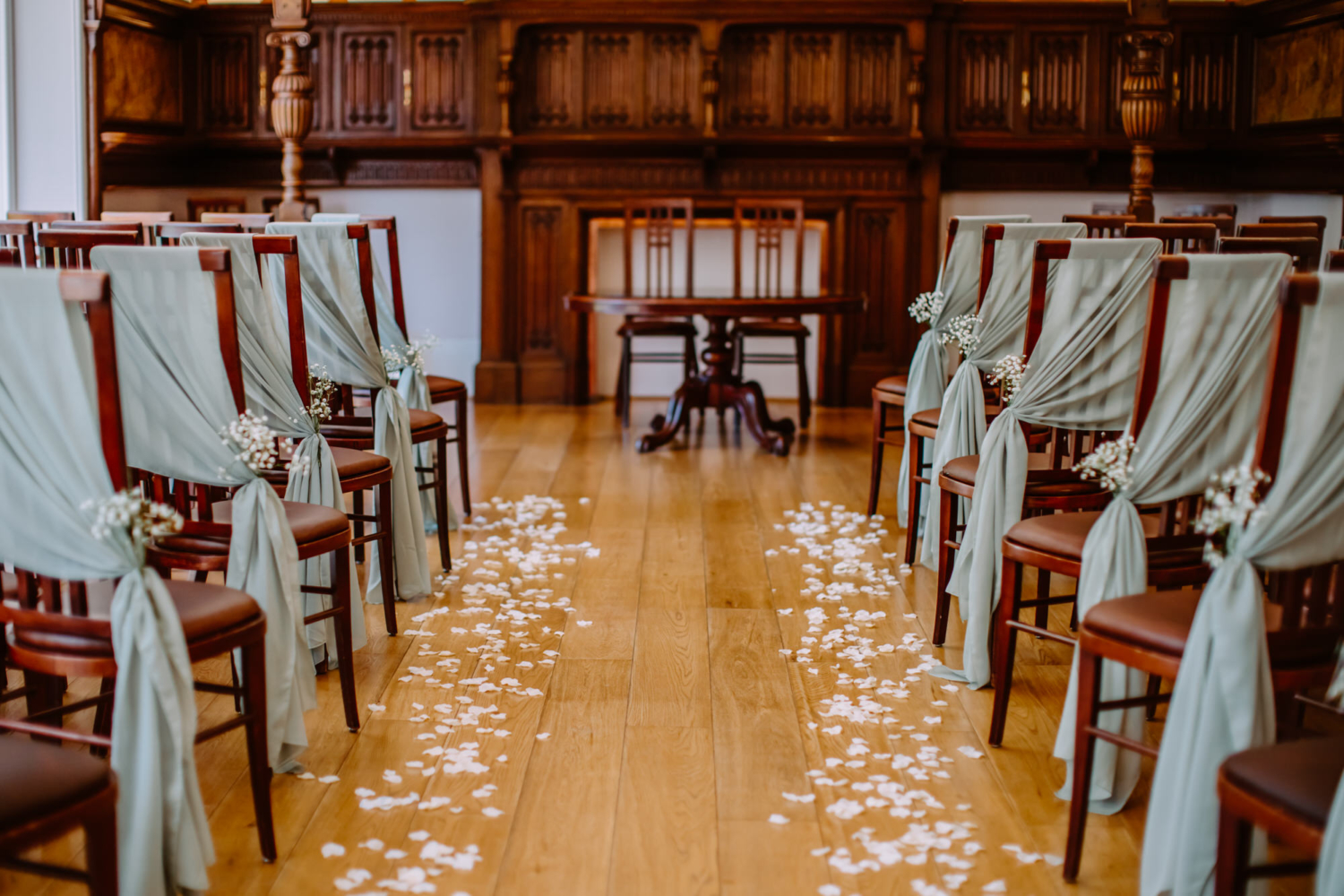 Couple's Portraits
The bride and groom couple's portraits were captured as part of the Pendrell Hall wedding photography on their special day. We took a stroll around the beautiful venue's grounds, taking advantage of the picturesque scenery for the perfect background and gorgeous summer day. The couple was all smiles and laughter as I captured their love and joy in a series of stunning photographs. The lush gardens provided a romantic setting, while the grand architecture of the venue added a touch of elegance.
Wedding Breakfast and Speeches
The wedding breakfast was in a beautiful ballroom with big windows that let in natural light, creating a bright and inviting atmosphere. Elegant flowers and candles decorated the room, enhancing the romantic ambiance. Guests sat at round tables. The speeches were lighthearted and cheerful followed by a delicious meal.
Cake Cutting and First Dance
The bride and groom cut their wedding cake following their first dance as husband and wife. The first dance following by the father and daughter dance, where the bride and her father shared a special dance on the dance floor. The mood was joyful and celebratory, everyone was having a great time. Dancing guests marked the end of a perfect evening, and the couple was surrounded by love and happiness on their special day.
Eva Murko Photography
Are you planning a Pendrell Hall wedding? I'd love to be your wedding photographer on your special day! See more of my wedding photos over on my wedding portfolio, or learn more about me on my about page. Ready to chat? Get in touch over on my contact page.