The hotel sits in the heart of Birmingham's most iconic buildings on Colmore Row and is surrounded by the lively bars and restaurants of the Colmore Business District. International embodies the energy and essence of modern Birmingham, while respectfully showcasing the venue's magnificent original details and rich history. This creates a breathtaking setting for a luxury wedding celebration.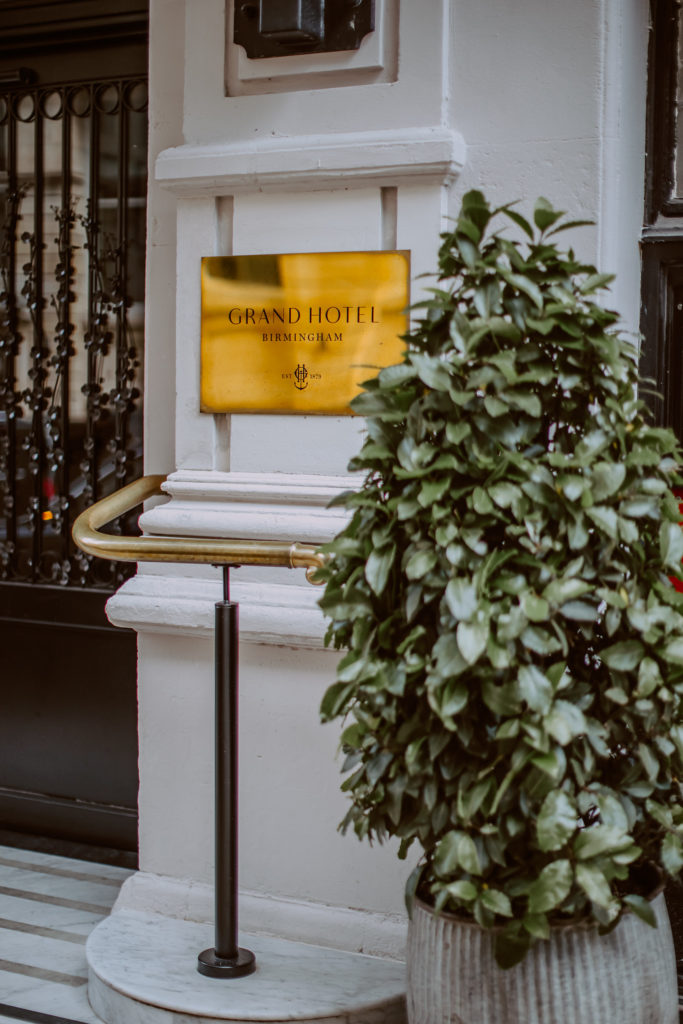 Wedding Photography
Hey! I'm Eva! I'm a professional wedding photographer based in Solihull Birmingham, and I photograph weddings throughout the West Midlands, Shropshire, Warwickshire, Cotswolds, and Oxfordshire. My style of wedding photography is documentary, and I love creating photos that show lots of natural, authentic moments on a wedding day. It's my job to make you feel at ease as I capture the real you in your wedding photographs.
Wedding Preparations
The bride was preparing for her big day in the beautiful penthouse suite on the morning of the wedding. This room has excellent lighting, especially with the marble bathroom's opportunity to take many natural pictures. Every detail was thoughtfully curated for the wedding, from the stunning bouquet to the elegant Jimmy Choo bridal shoes.
Wedding Ceremony
The wedding ceremony was located in a stunning room overlooking St. Phillips Cathedral filled with natural light. The magnificent room provides a beautiful open area for greeting both the wedding guests and the bride and groom, making it an ideal location for the ceremony. The room design combined with a boho vibe perfectly fits the bride and groom's style.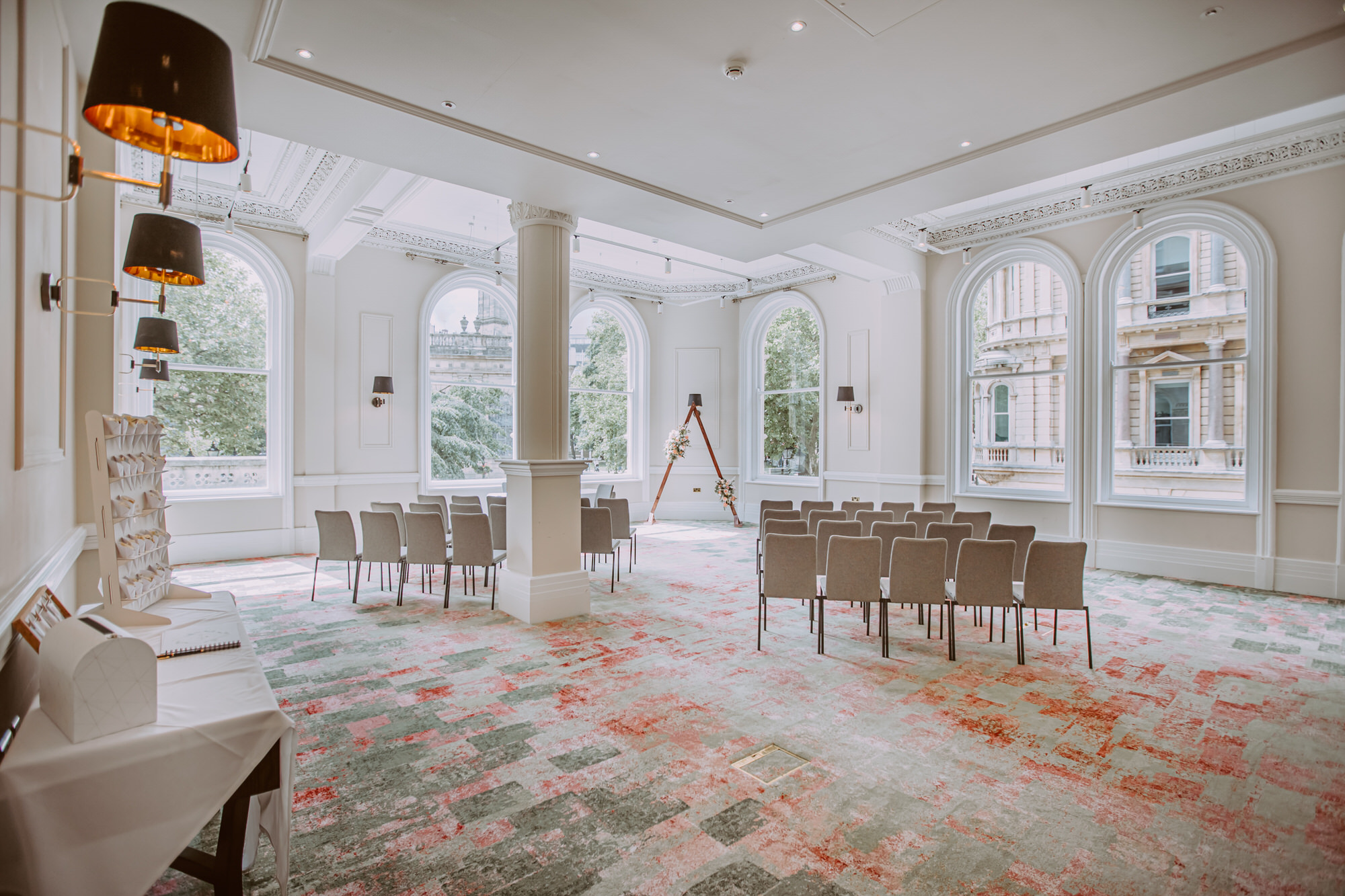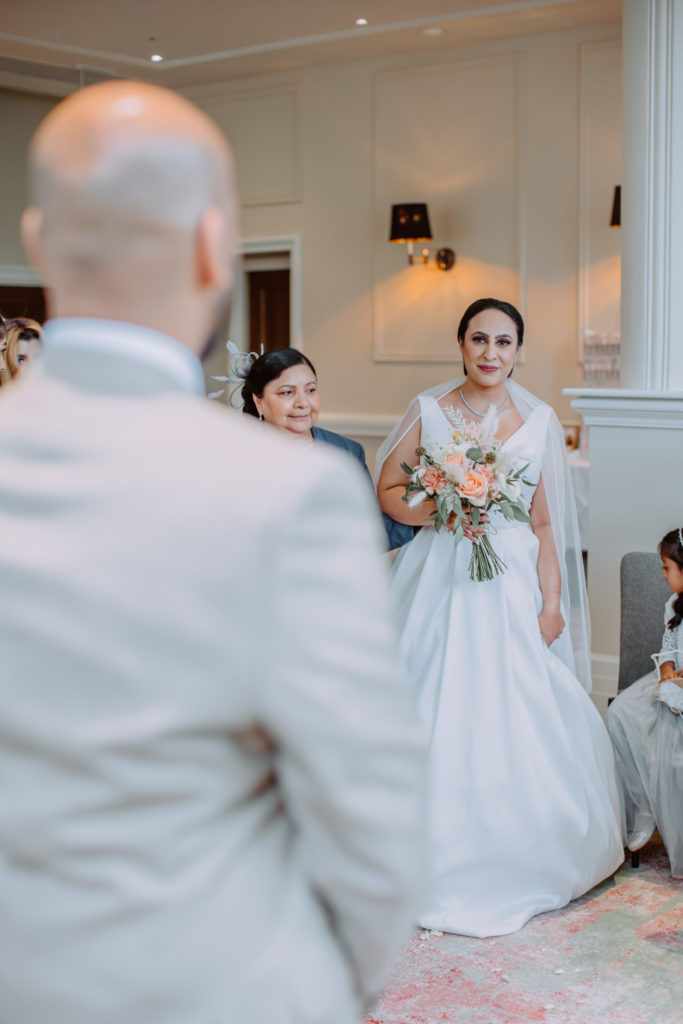 Couple Portraits
Couple's portraits are simply my favorite part, especially during the city wedding. Hotel's stunning backgrounds like a courtyard, a grand staircase, and an absolutely breathtaking Grand Ballroom with double-height windows, a semi-private balcony, and original art deco chandeliers. This is the perfect time when the couple can enjoy their intimate moments while having a stroll around the stunning The Grand Hotel and taking relaxed and natural photos.
Wedding Breakfast
The Grand Hotel's spacious, contemporary room was perfectly enhanced by the beautiful boho decor, creating an intimate and inviting atmosphere for a wedding breakfast with close family and friends.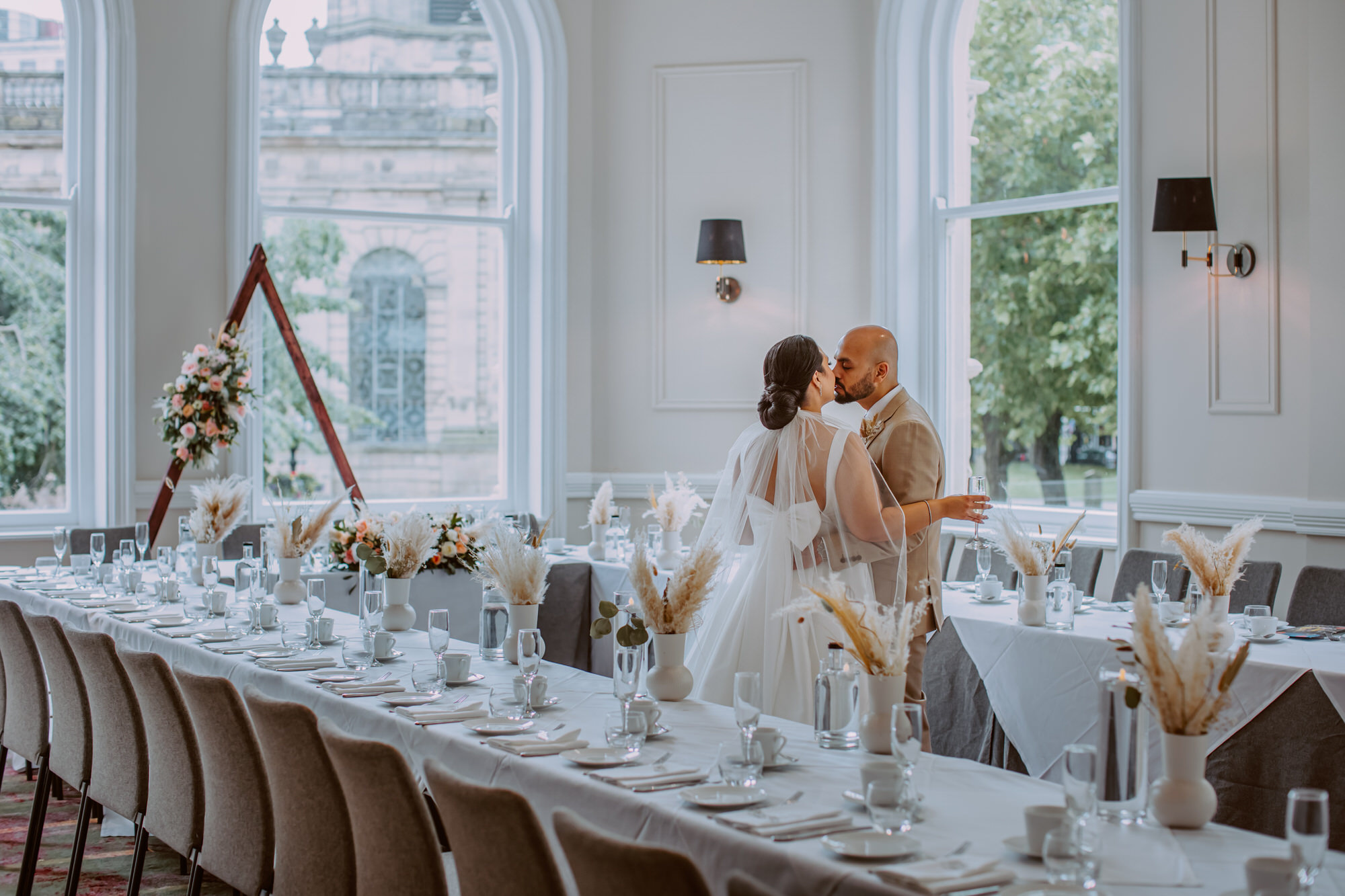 Eva Murko Photography
Are you planning The Grand Hotel Birmingham wedding? I'd love to be your wedding photographer on your special day! See more of my wedding photos over on my wedding portfolio, or learn more about me on my about page. Ready to chat? Get in touch over on my contact page.